Edited by David F. Phillips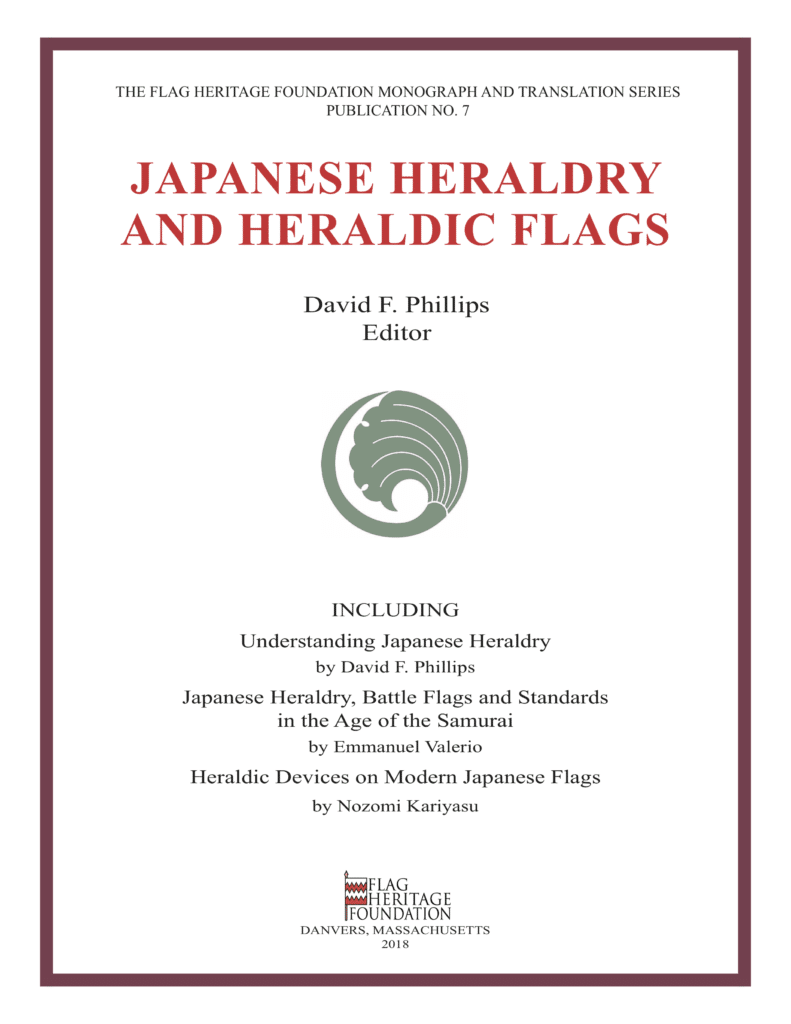 The lead article, by David F. Phillips, presents a new, blazon-based approach to Japanese mōn. Also provided are a preface, a literature review, English blazons of daimyō flags, and a new glossary of English blazon for Japanese heraldry. The book also contains well-illustrated articles by Emmanuel Valerio and Nozomi Kariyasu on Japanese heraldic flags of the samurai period and the present day. 
160 pages + 16 color plates and color covers; 38 color images and over 1000 black and white text figures.
Tables of Contents and sample text pages may be seen here. The book itself may be ordered from Amazon at a highly subsidized price.