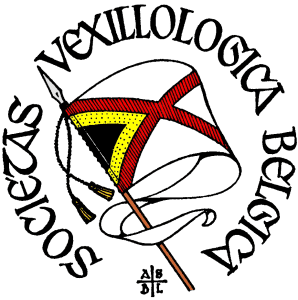 The Flag Heritage Foundation (La Fondation du patrimoine Drapeau) est heureuse de collaborer avec Societas Vexillologica Belgica (Société Belge de Vexillologie; Belgian Vexillological Society) en fournissant un asile d'Internet pour le projet SIGNA MUNDI de Roger Baert. Ce travail, maintenant partiellement achevé, présente au moyen d'images claires le développement vexillologique des drapeaux des États du monde et de leurs éléments constitutifs. Les travaux progressent pays par pays sur tous les continents, et dès que le dossier pour chaque pays sera complété, il sera affiché ici.
L'information contenue dans Signa Mundi est organisé par dossiers, un pour chaque pays, et les dossiers sont regroupés par région. L'indice des régions se trouve ici en anglais et ici en français; l'Index des Dossiers se trouve ici en anglais et ici en français.
Les dossiers eux-mêmes sont sous-titrées en français. La plupart des mots français dans les légendes ont cognates anglais, mais où le sens pas clair, les lecteurs peuvent obtenir de l'aide en copiant mots que nécessaire dans Google Translate. Pages individuelles entières peuvent être copiées dans Google Translate utilisant le fonctionnalité Select-All. Questions particulières peuvent être adressées par e-mail, en français ou anglais, à l'éditeur de la Fondation.
Ces dossiers peuvent être copiés et téléchargés pour un usage personnel, ou pour des usages éducatifs ou scientifiques, mais la série ne pourra pas être copiée entièrement, ou certaines parties reproduites ou diffusées sans l'autorisation de Roger Baert, le propriétaire des droits d'auteur. D'autres sites peuvent librement créer un lien vers cette page, mais ne peuvent pas reproduire son contenu sans autorisation. Aucune exploitation commerciale ne pourra être faite d'un dossier ou de son contenu sans permission. Les demandes d'autorisation doivent être envoyées à l'éditeur de la Fondation.
Indice des Régions (français)
Indice des Dossiers (français)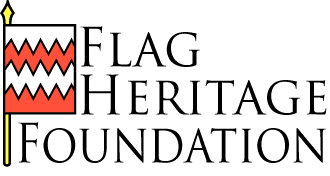 The Flag Heritage Foundation is pleased to cooperate with Societas Vexillologica Belgica (the Belgian Vexillological Society) in providing an Internet home for Roger Baert's Signa Mundi project. This work, now partially completed, sets forth in clear images the vexillological development of the flags of the world's states and their constituent elements. The work is progressing country by country across the continents, and as the dossier for each country is completed it will be posted here.
The information in Signa Mundi is organized in dossiers, one for each country, and the dossiers are grouped by area. The Index of Areas is found here in English and here in French; the Index of Dossiers is found here in English and here in French.
The dossiers themselves are captioned in French. Most of the French words in the captions have English cognates, but where the meaning not clear, readers may get help by copying words as needed into Google Translate. Entire individual pages can be copied into Google Translate using the Select-All feature. Particular questions may be addressed by e-mail, in English or French, to the Foundation's editor.
These dossiers may be copied and downloaded for personal use, or for educational or scholarly purposes, but the series may not be copied whole, or parts reproduced or distributed, without permission from Roger Baert, the copyright owner. Other websites may freely link to this page, but may not reproduce its contents without permission. No commercial use may be made of any of the dossiers or their contents without permission. Requests for permission should be made to the Foundation.