A Heraldic and Vexillological Analysis
by Jovan Jonovski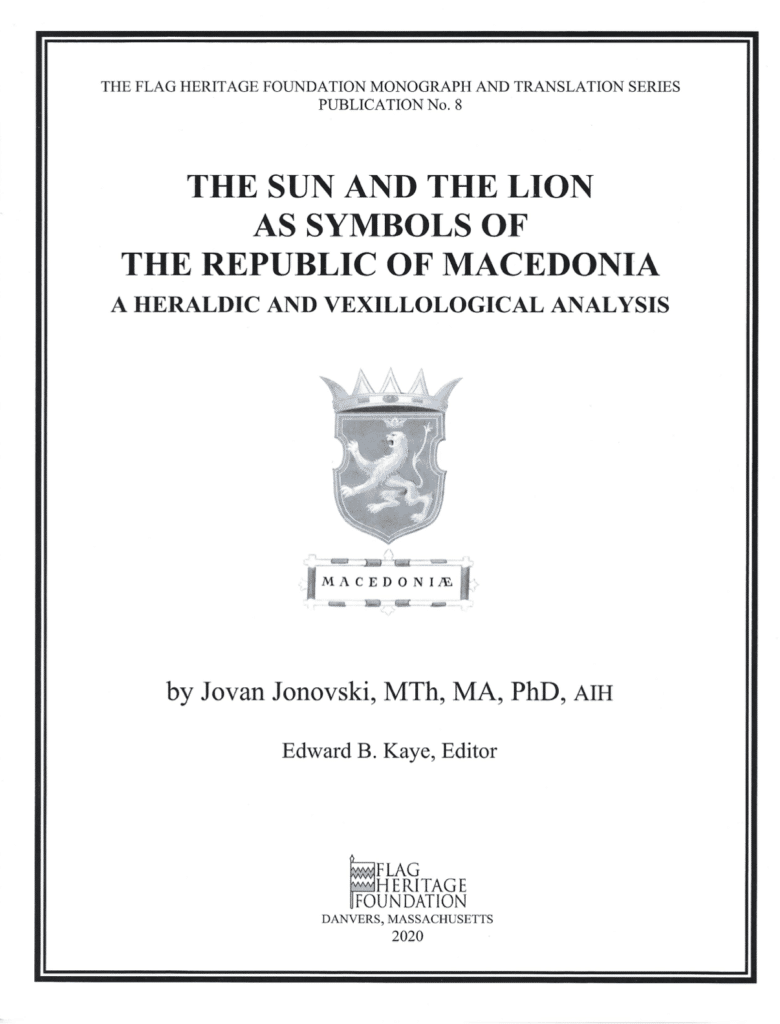 The sun and the lion have been competing symbols of Macedonia for centuries. This is seen especially during the choosing of symbols for the coat of arms and flag of the (Peoples/Socialist) Republic of Macedonia. This book shows the history of these symbols and explains the process of choosing the symbols for the flag and coat of arms, including their many changes and the efforts to devise a coat of arms in heraldic form. Today the sun appears in the national coat of arms and on the flag, as well as in the national anthem. Its popularity as a national symbol is also seen in Macedonian municipal coats of arms, where it is the most frequent charge.
Jovan Jonovski was born in Skopje in 1971. He has degrees in physics, theology , and history.  Jonovski is an associate member of the International Heraldry Academy, a member of the International Commission on Orders of Chivalry, and a member of the Committee for Decorations of the President of the Republic of Macedonia.  He has served as president of the Macedonian Heraldry Society since its founding in 2003.  Jonovski created the exhibition "Coats of Arms of Macedonia" at the Museum of Macedonia in 2009 and published Symbols of Macedonia in 2015.  He is editor-in-chief of Macedonian Herald and teaches high school physics in Skopje.  He can be reached at the email address below.
The volume, with illustrations in grayscale, can be obtained from Amazon (North America) or the author (outside North America) at jonovski@gmail.com, at a cost of 15 USD or equivalent. The full text with color illustrations can be downloaded here at no cost.