The Flag Heritage Foundation sold the Forster Flag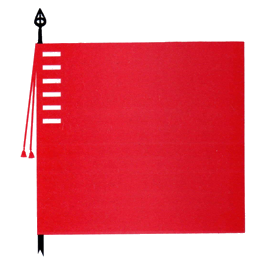 in April 2014, and is applying the proceeds of the sale to fund the Flag Heritage Fund at the University of Texas. This gift will allow the Flag Research Center's vast collection of books, pamphlets, files, papers and documentation about flags, their history and meaning to find a permanent home at the Dolph Briscoe Center for American History at the University's flagship campus in Austin. This collection, assembled over many decades by Dr. Whitney Smith, the foremost scholar in the field, is the greatest of its kind in the world, and we hope and expect that it will form the nucleus of a great public center for study and scholarship.
Information about the development of the Whitney Smith Flag Research Center Library at the University of Texas, and about the Flag Heritage Fund, will be posted here as circumstances warrant.